Managing your appointments, keeping track of invoices and estimates has never been easier!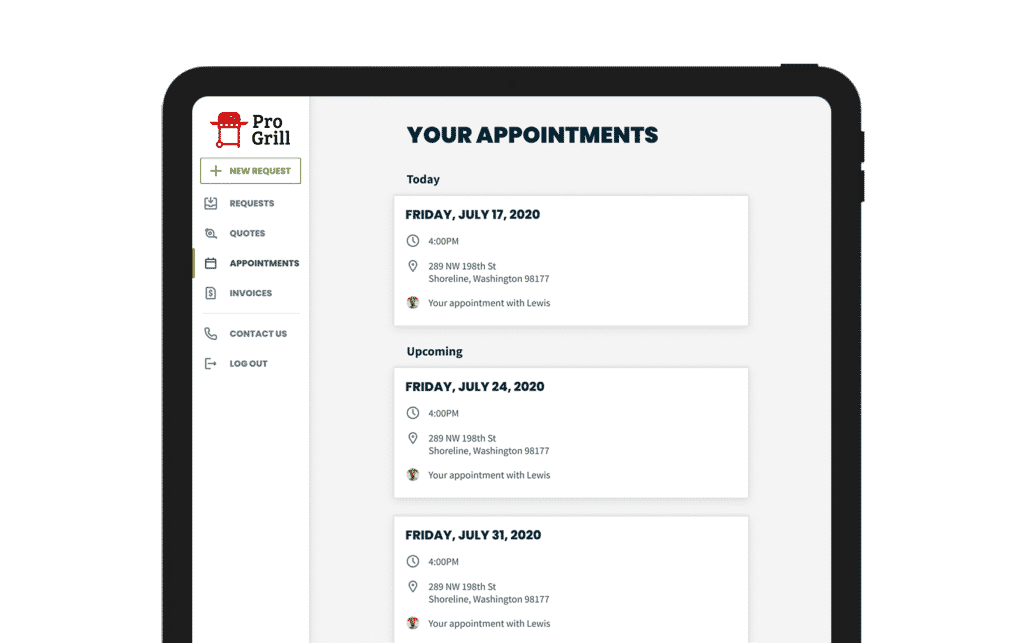 Benefits of the Pro Grill Customer Portal
We love contact-less payments! You can pay your invoices online and also view current and past invoices and receipts.
If you need a receipt or printed copy of the invoice you can print what you need in just one click.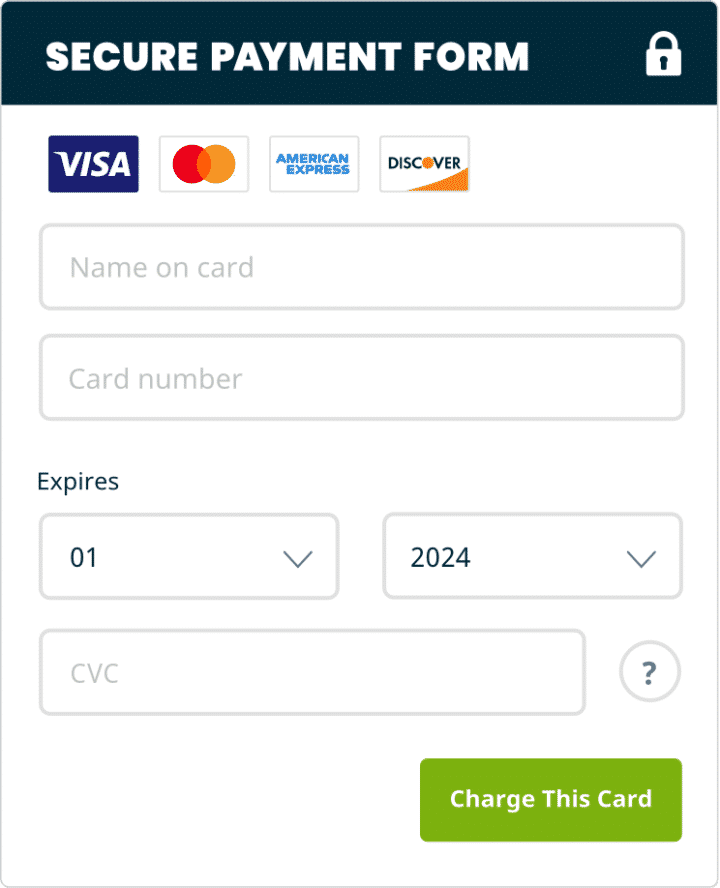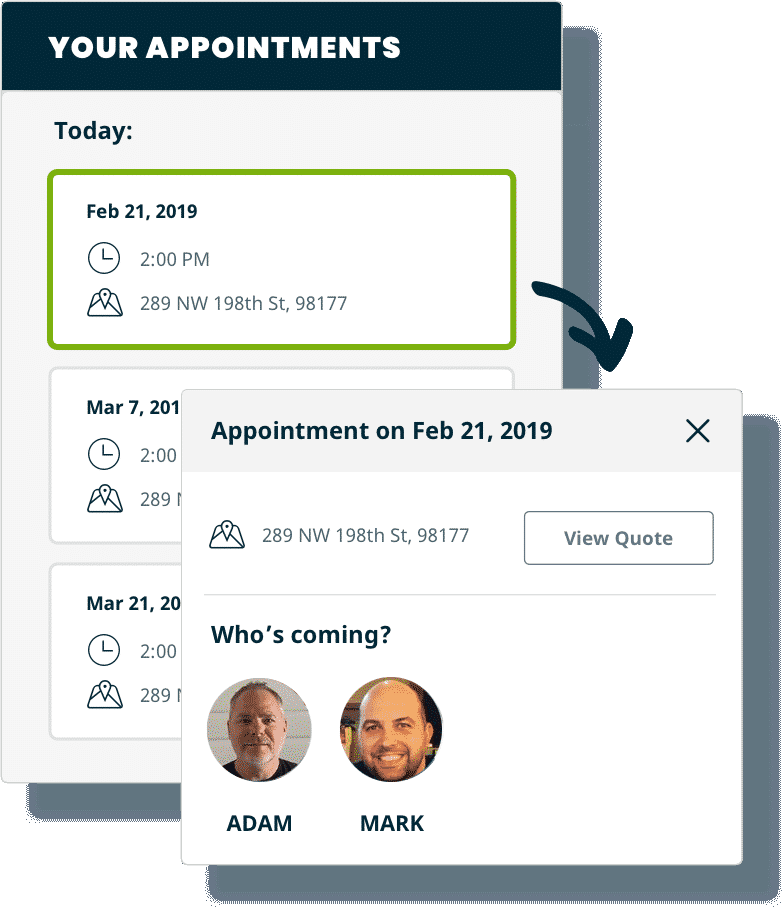 Check Appointment Details
Once you've scheduled work with Pro Grill, you'll be notified by text and email.

Your customer hub will tell you when we are coming but also who is coming. This will allow you to call in the right person if your community is gated and also assures you it is one of our employee's working in the back yard.

When you request a quote, it will be sent to you to review via email. You'll have your quote always saved in your customer hub.