American Muscle Grill (AMG) Maintenance, Repair and Parts
Looking for American Muscle Grill (AMG) BBQ grill repairs or service? Pro Grill is a full circle BBQ company and our team of expert barbecue technicians are available to service and repair all your AMG barbecue needs.

At Pro Grill, nothing makes us happier than to be told by our AMG barbecue cleaning and repair customers that we're making their BBQ safer and improving the quality of their grilling.
We offer AMG BBQ Cleaning and AMG BBQ repair. American Muscle Grill makes one of the highest end luxury barbecues on the market but like anything, AMG Grills need service, repairs and BBQ cleaning. If your AMG is not working correctly or needs a deep cleaning you've come to the right place.
Need a new AMG part? We sell all AMG BBQ parts, igniters, burners, glow plugs, ignition, heat issues, rotisserie burners, grates and more. Call us at 1-800-860-6758 and we will help you find the parts you need for your AMG Grill.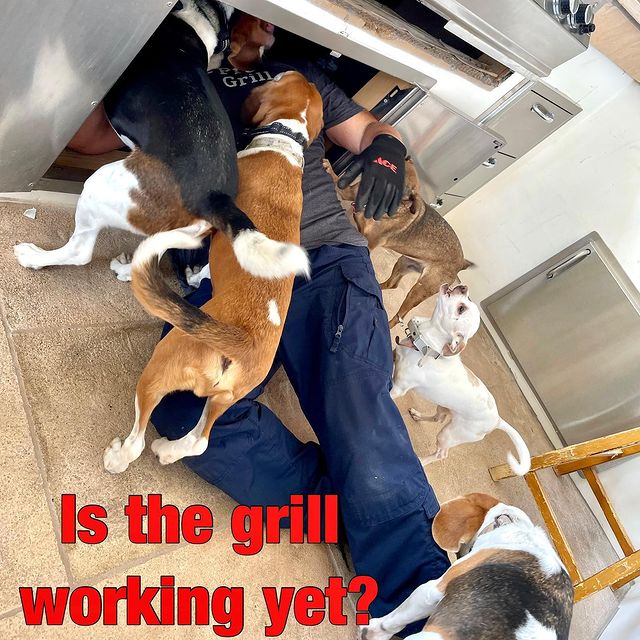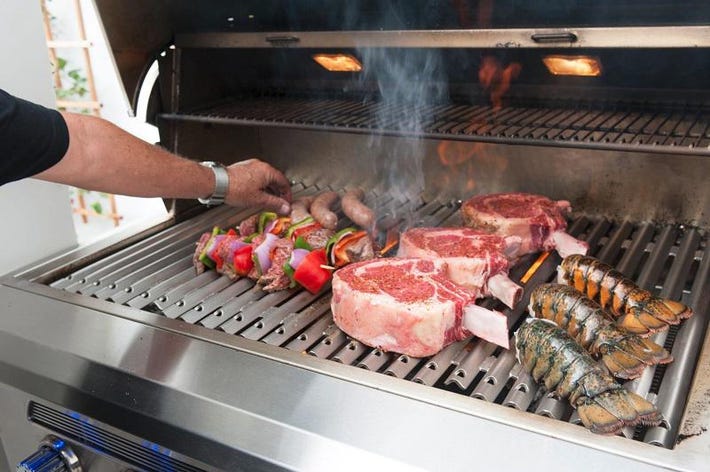 Why Pro Grill is #1 for AMG Barbecue Repair?
Pro Grill has worked on countless AMG Grills and can help you repair or restore your AMG BBQ grill. We do the best work possible and can also clean your AMG grill and make additional recommendations on how to get your AMG BBQ running at its optimum level.
When every is going well, it's easy to take your AMG BBQ grill for granted. But your AMG Grill needs regular maintenance and repairs to stay safe, clean and sanitary. AMG BBQ service and maintenance is also a key part to keeping your AMG grill working in tip top shape.
The Pro Grill Cleaning mission is provide every home a healthier and better grilling experience. Pro Grill was started because we love outdoor grilling and firmly believe that doing something you love and enjoy should be pleasant, clean and healthy. We hope you will give us a call and let us help you repair your AMG grill.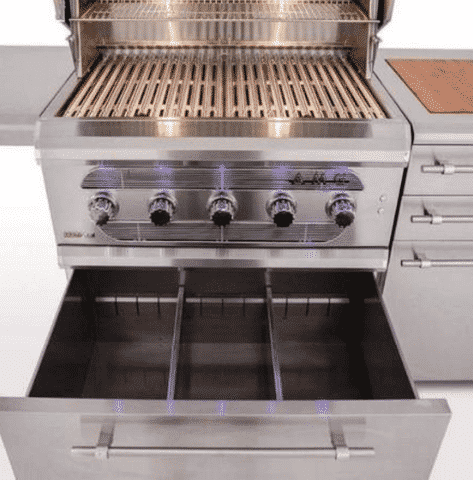 Other AMG BBQ Repair and Maintenance Services
Heat issues – Grill won't get hot
Side burner
Push button
Flare up issues
Burner problems
Electrode and igniter/igition issues
Valve repair and install
Barbecue grill install and removal
Rotisserie igniter modules
Grill grates
Searing trays
Heat stones & lava rocks
Low heat
And much more
How do I find my AMG Serial Number?
Looking for your American Muscle Grill model and serial number? This can sometimes be a frustrating process but Pro Grill is here to help. There are a few places you can check. First, look at the back of your user guide that came with your AMG grill. Another common location is directly under under the drip tray. If you have a free standing barbecue on a cart then look for a sticker on the side of one of the doors below the barbecue.

If you are still having difficulty finding you AMG model and serial number give us a call and we will try help you further. You can also schedule an inspection visit with Pro Grill. We will come out, fully inspect your barbecue grill and pull off the front panel where there is almost always an additional sticker with this information.
Other Barbecue Brands We Service